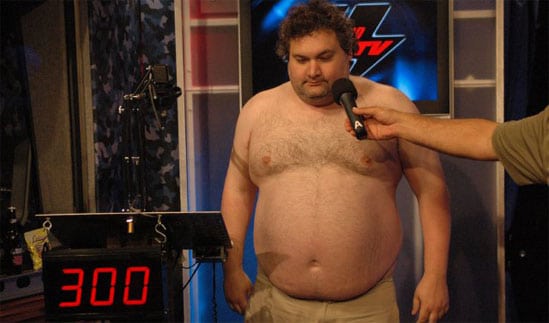 The moment we have all been waiting for has finally arrived and contrary to the rumors Artie Lange is in fact back in his regular seat on the show.
I am not going to pretend for a second that I knew this would be the case after Artie's on air resignation last week but, it did seem likely that he would be back. What people tend to forget is that although this may not be acceptable behavior in corporate America this is hardly crazy for the Howard Stern Show. Shocking? Yes, but hardly unfathomable.
What will the future hold for Artie? I don't think anyone can say for sure but, it seems clear that no matter how hard this schedule/show may be for Artie's lifestyle, this show holds a special place in his heart and Howard won't be replacing him anytime soon.