Between Howard Stern no longer broadcasting during the Friday drive time and his previously scheduled upcoming vacation next week (convenient), his listeners will have to hold their breath until NEXT Monday (April 21st) to hear the latest news and information regarding the drama that unfolded this afternoon when Artie Lange exploded on the Howard Stern Show.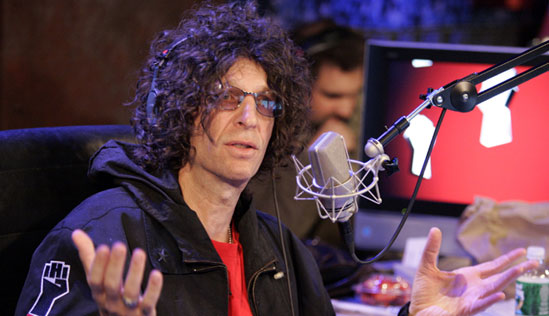 West coast listeners may have a bit of frustration over the situation, because instead of replaying the show in later hours, Sirius is broadcasting yesterdays show. This leaves many wondering exactly what has happened. We called Sirius' Customer Service, and were told that there are "technical difficulties with a few channels that have been reported to corporate and are being worked on". While this may be the official part line, I find it suspect that the "technical difficulties" have interfered with what may be the most wanted Howard Stern radio segment in recent memory.
While the issue is indeed sensitive, it is also radio gold. The story will not simply fade away, and Artie's explosion will be the subject of message board banter over the entire weekend. This will mean that Monday's Howard Stern Show will be highly anticipated, and listeners will finally be able to learn what happened after Artie left the building.
Orbitcast caught a clip (below) and has some additional transcript information.

Listen To Sirius Buzz Radio Tonight at 10:30 PM Eastern
Position - Long Sirius