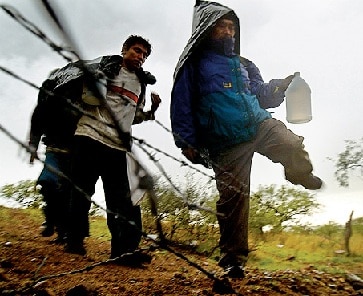 The Arizona law surrounding immigration is set to take effect on July 29, 2010.  It has been a hot topic ever since announced.  Now, with nine states backing up Arizona, the debate has been set.  Is immigration a federal issue or a state issue?  Should law enforcement be allowed to question people about their legal status on a traffic stop?  Does this nation need immigrants that want to work and be a part of society?  Will states that pass such laws simply be passing the burden on to others without such laws?  What about amnesty?
These are the types of questions that are being discussed on Sirius XM's political talk channels.  Whether you are conservative or liberal, everyone seems to have an opinion, and as Julky 29th draws near, the satellite radio airwaves will certainly be full of lively debate.  This is an issue that needs to be addressed somehow, and talk radio hosts from left right and center will certainly get the fires raging with their opinions.
Because immigration is a national issue, satellite radio radio seems a natural forum for such debate.  In addition, satellite radio carries an audio feed of television news channels such as Fox and CNN.  Subscribers to satellite can follow the debate from their television set to their car without missing a beat.  This is something that the competition simply can not offer.
You can catch all the debate on Sirius XM's Political channels
Position - Long Sirius XM Radio