Despite headlines that April has delivered the lowest SAAR of 2013, the number of cars sold remains well strong enough to bode well for SiriusXM.  April of 2013 saw 100,000 more cars sell than April 2012.  In addition, Q2 auto sales are off to a stronger start than the Q1 that delivered 453,000 subscribers.  Overall April auto sales came in at 1,283,999.  The pace with 33% of the year gone is for about 15 million cars.
One thing that investors need to bear in mind is that while subscriber numbers look promising from Q1 and the beginning of Q2, there is a dynamic shift that will happen in Q4 when GM no longer provides paid promotional subscribers and instead shifts to unpaid, and thus uncounted, promotional subscriptions.  This means that the subscriber number in Q4 will appear very anemic.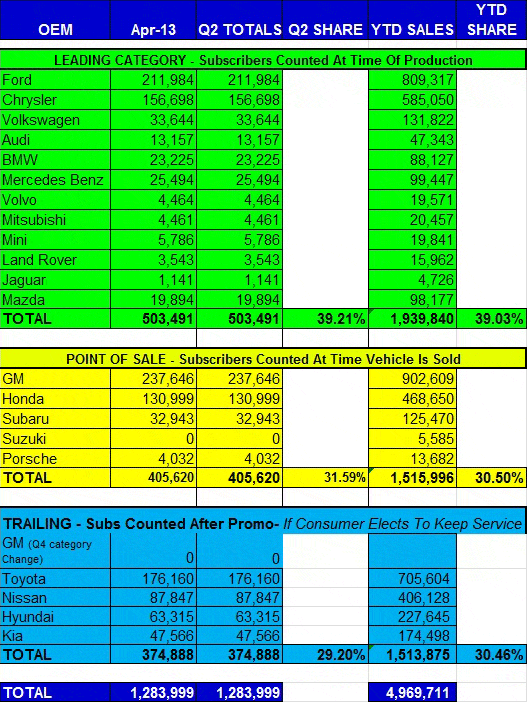 If SiriusXM can deliver near 500,000 subscribers in Q2 it will be relatively safe (even this early on) to see current 2013 sub guidance of 1.4 million net additions as attainable.  Stay tuned!