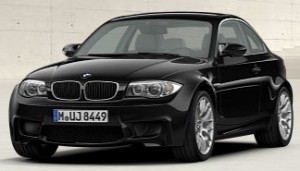 Satellite Radio investors are well aware that Sirius XM (NASDAQ:SIRI) gets most of their subscribers from the sale of automobiles. The company has their hardware installed in about 65% of the cars manufactured, and most every one of those satellite radios will come with a promotional trial ranging from 3 months to one year.
It should not come as a surprise that when auto sales are doing well satellite radio will do well. The company is typically able to convert about 45% of those promotional trials into self-paying subscribers. As long as these trends continue, Sirius XM will be able to grow more and more, making the bottom line sweeter and sweeter.
Having followed the industry for many years, I have learned that watching what is happening in the auto world is well worth my time. It can give indications as to how well Sirius XM will do ahead of the news. What I really like to see is auto sales of over 1 million each month. One million vehicles sold represents a sweet spot where Sirius XM can typically report good numbers across the board from an operations perspective. Fewer cars sold can begin to skew metrics which then raise questions.
In April we are approaching an event, or a few events, that timed correctly could send Sirius XM stock to a new level. Currently the equity is trading in the high $1.80's and it has a 52 week high of $1.88. News is beginning to trickle out that April is surprisingly strong in terms of auto sales. March had a bit of a damper with the disaster in Japan, but signs are becoming clearer that the lagging impacts will not be that detrimental to auto sales. It is being anticipated that the Seasonally Adjusted Annualized Rate (SAAR) can come in as high as 13.5 million. The month also looks promising to bring in sales well over the magic 1 million mark. This is the first event that will be great news for Sirius XM.
Think about this. April could represent the biggest sales month the industry has seen in over a year! Now couple that with the company announcing their Q1 results and you can begin to see that there are potentially a couple of catalysts that could bring Sirius XM to the next level. Long time satellite radio investors are well aware of the pre-conference call run-ups this company experiences. In fact many long time investors use it as an opportunity to trade the stock. These same investors are also well aware that the run-up is usually followed by a correction even with the company announcing good results. Again, savvy investors use this as an opportunity to trade.
What we have here is a potential for outstanding auto sales news to coincide with Sirius XM's announcement of their Q1 conference call. This can potentially create a dynamic where anticipation drives the equity up. We already know that in Q1 over 3 million cars were sold. That represents an average of over 1 million per month, and this means there is a substantial likelihood that Sirius XM will deliver decent numbers across the board. Combine this with updates on auto production that will be coming out as well and you have several ingredients that could result in a pop in the stock. Whether that pop will hold is more difficult to determine, but the company seems to have held the line in the $1.80's to build strong support there.
The bottom line is that there are several positive signs surrounding Sirius XM right now, and their activities in managing debt indicate a strong desire by the company to improve the balance sheet going forward. Little pieces of news can sometimes add up to wonderful action in an equity.
Want more auto sector news? Head over to iKickTires.com
Position - Long Sirius XM Radio