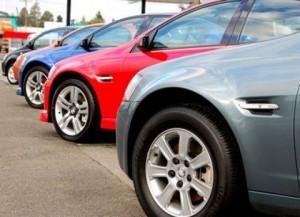 April auto sales are in and we are finally seeing some improvement over last year.  In April 2014 auto sales came in at 1,386,608.  This represents an improvement of just over 100,000 units from last year and sets the pace for a realistic chase for 16 million in sales this year.
SiriusXM is installed in about 70% of new cars and buyers typically get a promotional subscription to the service.  Sales are down from a very robust March, but that is typical behavior.  The average cost of a car was about $860 less than a year ago, and the incentive spending was about $41 more than a year ago.  Thus, we saw an 8% rise in sales year over year driven by lower pricing and slightly greater incentive spending.  These things will be important to monitor as we progress through the year.  Growth can come at a cost, but we can not afford to see it come at any cost.
One notable difference this month is the mix of cars as it relates to SiriusXM.  Some manufacturers are counted as subscribers at production, some at the time of sale, and some only if the consumer keeps satellite radio after the promotional period ends.  I call these categories leading, point-of-sale, and trailing.  The leading and point-of-sale category have seen a slight uptick so far this quarter, while the trailing category has seen a slight down-tick.  That being said, the trailing category is still responsible for 46.8% of the market.
With April auto sales delivering a SAAR of 16 million, we can start to rest easy in the concept that auto sales will finish the year somewhere between 16 million and 16.3 million.  SiriusXM is basing guidance on sales of 16.2 million.