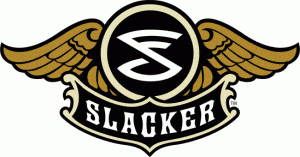 While mentioning the name AOL might bring a few chuckles and memories of the early days of the Internet, the service still exists and is oft used by many. A while back AOL partnered with Internet Radio service Slacker to ramp up the AOL music experience. The new site is fresh looking and offers the entire 10 million song Slacker library. In addition the new AOL Radio site features music news feeds that link out to other AOL pages.
Will AOL Radio be a threat to services like Pandora, iHeart Radio, or even Sirius XM? The simple answer is no. The service is quite nice, but how many people even know it exists? Even with some interesting marketing the service will not likely attract people away from their current listening preference en-masse.
Billboard calls the new look and feel of AOL Radio "a more mainstream version of Slacker". Make no mistake, AOL Radio is essentially Slacker, which makes it a tremendous product. As Internet Radio services go, Slacker is perhaps my favorite. The company produces playlists that are the best available.
So what does Slacker bring to AOL radio and their listeners? For starters, users will experience 50% fewer audio advertisements than in the past, and the user interface is much better. AOL Radio actually may feature even more than Slacker due to the fact that the service also boasts AOL-curated stations as well as Slacker staples such as ESPN Radio, comedy, and ABC News.
One main reason AOL Radio is not really a threat as yet is that it is just now becoming available as an app for smartphones. An iTunes app is already available and the company intends to release an Android based app in the coming months.  Until AOL Radio can get into the smartphone market and gain a foothold there they will simply be relegated to the status of a niftty on line player.  Slacker on the other hand could get a boost in revenues from the deal, and maybe even some much needed exposure as well.