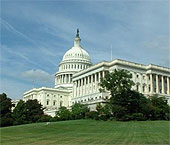 It looks like the first step for the successful merging of both Sirius and XM satellite radio will be held before a new Congressional antitrust task force February 28th.
Before the "merger of equals" can happen it will have to be approved by the U.S. Justice Department and Federal Communications Commission who must review mergers for their influence on reasonable competition.
There is a lot of speculation on whether or not this merger will be approved because of its monopolistic characteristics even though it does not seem that way to me. I would have to argue that the proposed merger would create a company that will have to compete with the likes of terrestrial and internet radio. The radio industry as a whole has changed in such a way that there are now many different outlets and satellite radio is just one of them. It is in the radio industry that the healthy competition lays and that should be enough to lead to the successful merger.
Via [Reuters]