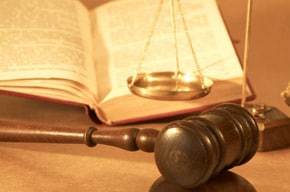 Sirius XM was hit with more lawsuit news today when a federal judge approved Class Action status for an antitrust trust against the company. Judge Harold Baer dismissed consumer protection claims brought by 20 states at the same time. This is the second legal matter in a recent news surrounding Sirius XM. Howard Stern filed a suit last week alleging that he is owed bonus money.
In my opinion Sirius XM stands a decent chance of defending at least part the suit successfully, but the issues raised my carry an impact on the pending FCC decision on whether or not Sirius XM can raise prices. The suit alleges that the company abused their monopoly power by increasing prices 30% with a music royalty fee, charging for Internet use, as well as a higher family plan rate.
The FCC and the DOJ (Department of Justice) approved the royalty fee charge and other price actions as part of the merger, and allowed the company to collect retroactive music royalty fees. In part this was due to the fact that the CRB (royalty board) had announced that higher rates would go retroactive in their decision that was announced during the merger process of Sirius and XM. The satellite radio company added a $1.99 music royalty fee that stayed in place until the retroactive portions were recovered. In December of 2010 the fee went down to $1.49.
Ironically Sirius XM is right now in the process of trying to get a 3 year price freeze removed by the FCC. The company agreed to freeze prices for 3 years as one of several concessions that were put in place to approve the merger. With the suit gaining class action status, the FCC will certainly consider pricing decisions carefully. If the FCC removes the price freeze condition, Sirius XM will be free to raise prices. If the freeze is kept in place, the company will still be under the thumb of the FCC.
The Class includes any subscriber from July 2008 forward. There have been many who claim that the prices have been raised substantially due to these fees. One chief complaint of consumers has also been no family plan pricing for people with both a Sirius and XM account. In contrast there are also consumers who still see tremendous value in the service they receive despite the higher costs. Certainly the case will take time, but the litigation is yet another cloud on the company.
Position - Long Sirius XM