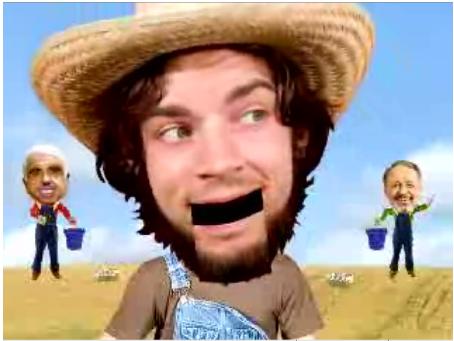 As many may already be aware, C3SR, an NAB funded and supported group that "claims" to advocate on behalf of satellite radio consumers has placed an anti merger video on Youtube, which of course takes an anti-merger stance.
C3SR has been very vague about their actual satellite radio consumer supporters, and has yet to offer any substantiation that their positions actually reflect the opinion of satellite radio consumers. In fact, they have also not made any attempt to survey satellite radio consumers to get a feeling for the opinions of satellite radio consumers, and comments to their website from people that support the merger seem to go unpublished. The ties between C3SR and the NAB have been well documented.
So far their YouTube video has garnered only 2 stars out of a possible 5. Most likely, by the time all is said and done, the ratings for this video will mirror the comments to the FCC which stand at about 76% in favor of the merger, and 22% against ( 2% have no opinion one way or the other).
Rather than place the video directly in this site, we will provide the link to YouTube. This way you can rate the video, as well as input your own comment if you so desire. C3SR YouTube Video. Of course you can leave your comments here at Sirius Buzz as well.
Additionally, the video suggest that people file their comments with their congressmen, as well as the FCC. Great idea. Readers can let their opinions be known to all of these parties by visiting Siriusmerger or XMmerger.com. When making your comment, you may even want to let these folks know whether or not C3SR is voicing your opinion as a satellite radio subscriber.
Position - Long Sirius, Long XM