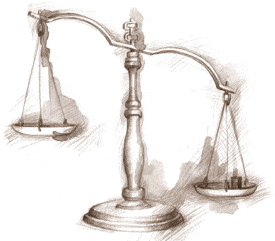 Analysts have begun to weigh in on XM Satellite Radios second quarter 2008 performance. As expected, it is a bit of a mixed bag, with analysts that have been bullish remaining bullish, and analysts that have been bearish remaining bearish.
Tony Wible of CITI noted that XM had strong subscriber metrics in a weak macro environment. Wible noted that the revenues and operating metrics were in line with expectations. The analyst saw the subscriber metrics as being ahead of expectations. According to Wible the subscriber metrics provide support to their theory that SDARS has not yet reached maturity.
As a result of the quarter, Wible has increased his price target on XM to $11 and maintained a hold on the stock.
Kit Spring of Stifel noted that XM Satellite Radio met or exceeded most of the analysts metrics. Spring was impressed with XM's churn, which at 1.67% beat Stifels estimates of 1.85% even in what Spring considers a tough consumer environment. Spring states that the churn metric "significantly strengthens the bull case" for XM Satellite Radio.
In my opinion, while the churn metric is impressive, the mix and methods of how subscribers are counted needs to be considered before coming to a conclusion that there is a large significance to the metric. The OEM channel saw a big boost, and this comes from more installation from Toyota, Nissan, and Hyundai. None of these installations add to the subscriber numbers or count against churn until they are self paying. In other words, during the promotional period, these installs are not counted as subscribers. They only become subscribers if they choose to keep the service after the promotional period. Because of this, there is an influx of "subscribers" happening, and no ability for churn to happen until further don the road. Combine the methodology with a ramp up in these brands, and churn should improve.
Goldmans Mark Wienkes, as expected, remains bearish on satellite radio. The analyst noted that XM's reduced spending is not a long term fix in his opinion, and Weinkes states point blank that investors should sell the stock.
The analyst stated that XM's subscriber metrics matched their estimates and that the financial metrics were slightly better. Weinkes feels that some metrics are weighing on the profitability per subscriber, and that the trend on this is not improving (rev share and royalties as a percentage of rev – declining ARPU).
On the positive side Weinkes likes the improved conversion ration in the OEM channel, which is up to 53.3%. The analyst states that his estimates and price target are under review.
Position: Long Sirius, XM.