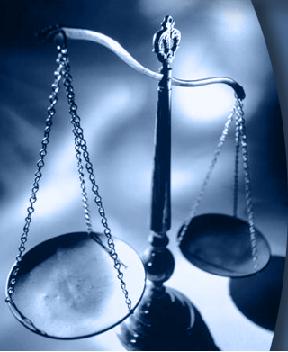 With the Q2 2008 conference call of SIRIUS XM radio complete, analysts are beginning to weigh in on the prospects of the merged company. While as expected there are both bearish and bullish outlooks, with a smattering of opinion that goes right down the middle. The merger is new, and analysts are applying differing valuations, and even models as they look at the companies.
JP MORGAN
Barton Crockett of JP Morgan has given a slight upgrade to SIRIUS XM Radio. He moved his outlook from "Neutral" to "Modestly Positive" after seeing the financials for the stand alone quarter, and listening to the Tuesday conference call.
STIFEL
Stifel analyst Kit Spring had previously expressed that the pre-release of numbers by Sirius were mostly in line with their estimates. After the full release, Spring still sees a "Buy" rating on SIRIUS XM Radio with a price target of $3.00. Spring notes, "Our core reason for sticking with buys on SIRI despite the somewhat disastrous refinancing of XMSR's debt, is that we think the stable self-pay churn (1.6%) in 2Q and OEM conversion (50% combined) statistics point to the consumer still liking the product. Especially in light of a weak consumer, increased penetration of lower-end new cars and cars with iPod/MP3 jacks. We continue to see $4.9B of present value of merger synergies with expected cost cuts on virtually every lien item."
GOLDMAN SACHS
Goldman analyst Mark Wienkes, who has been critical of satellite radio, maintains his bearish outlook. While Wienkes stated, "Sirius' 2Q08 results offer encouraging early signs as to the potential for positive earnings down the road. Most financial metrics largely improved yoy, yet some core business metrics weakened."
Wienkes points to consensus subscriber estimates as being too high due to rising OEM churn and weak retail demand, as well as capex needs and financing that he feels will reduce free cash flow to equity holders. The analyst also feels that a $7 billion enterprise valuation implies "flawless execution and a premium multiple even at today's price."
The analyst has placed a six month price target of $1.00 on SIRIUS XM Radio.
BARRINGTON
Barrington maintains an "Outperform" rating on Sirius XM Radio, citing that at current low levels, the stock looks increasingly interesting. The firm had anticipated a loss of 7 cents per share. SIRIUS XM beat Barringtons model by one cent.
RBC
RBC analyst David Bank expressed a desire for more detail an felt that for the time being they should remain on the sideline. Regarding the call Bank noted, "The only real guidance SIRI has offered with respect to merger synergies is $400mm in 2009. We believe this will primarily consist of back-office, retail incentives, and advertising savings that could be realized near-term. But we'd like to see more specific line-item guidance from management on these assumptions as well as longer-term assumptions regarding content and OEM distribution savings, when, in fairness to them, they have had more of a chance to evaluate opportunities from "the inside".
Bank carries a "Sector Perform" rating with a $2.00 price target.
CITI
Citi analyst Tony Wible is the more bullish analyst amongst the group. The analyst carries a price target of $6.50, citing that he feels guidance is conservative, "Best Of" programming will provide an ARPU boost, and that liquidity is not an issue.
More analysts will likely weigh in today, as they have now had a chance to digest the numbers, and evaluate their models.
Position - Long SIRI