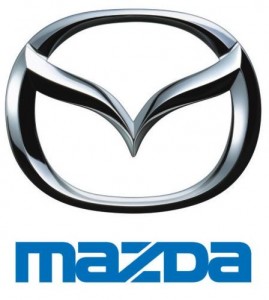 Mazda Motor of America, is providing a new way for its dealers to promote the Sirius Satellite Radio they already offer in many of their vehicle models, as well as a method for getting the message out about new Mazda models and other dealership news.
With the help of Applied Media Technologies Corporation (AMTC), the national provider of Sirius to businesses, all U.S. Mazda dealerships are able to reach out to their customers with music and customized marketing messages both in the showroom and during telephone "on-hold" time.
"When we opened our new Mazda Retail Revolution dealership in Temecula, Cal., the only things missing were quality in-store music and a telephone on-hold messaging solution. To our surprise, both services could be found from one source, AMTC," Temecula Mazda Vice President Bill Brumbaugh said. "With AMTC's help, we installed Sirius Satellite Radio and TelAdvantage messaging, engaging customers both in the dealership and over the phone. Sirius provides crystal-clear digital sound with 67 channels to choose from, and TelAdvantage allows us to customize our on-hold messages to our liking.  Often, our guests comment on the quality and selection content while visiting and calling our dealership. We explain to our customers that when you purchase a Mazda from us, you can have this same SIRIUS Satellite Radio experience in your vehicle every day. I can't tell you how many guests turn into customers for life."
Retail studies have shown that music greatly influences customers' purchasing patterns and decision-making processes, helping to establish the mood, motivate the subconscious, and create a lasting impression on existing and potential customers. However, in order for a business to reap these benefits, performance royalties must be paid per song, and stiff fines await those who neglect the payment of these fees. Businesses also face the challenge of finding suitable music to play in their establishments. CDs are repetitive, and terrestrial radio comes fraught with aggravating commercials, and worse, advertising for competitors.
Position - Long Sirius