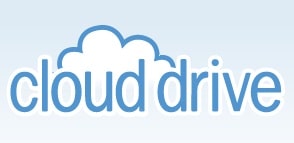 Cloud based computing and services are all the rage these days. The concept makes perfect sense. It allows consumers to have a virtual hard drive anywhere they go. Sure, SD cards and thumb drives are very portable, but let's face it, we tend to lose track of the tiny devices. Wouldn't it be better to simply have your "stuff" stored in a place that you could access anywhere, and from virtually any device?
Amazon's recently launched Cloud Player now includes support for Apple's iOS devices. Amazon does not have an app out yet for the popular iPhone, iPod Touch, or iPad, but users get get the next best thing by accessing Amazon's CloudDrive through Apple's own Safari web browser.
According to EnGadget, they ran the Cloud Player on an original iPad as well iPhone 3GS without any problem. They also reported very little (if any) lag or time delay when buffering a new song, and they were able to refresh playlists and other information quickly.
With the addition of Safari support, CloudDrive and CloudPlayer now run on the two most popular mobile platforms, Android, and Apple. Services like CloudDrive allow users to store their audio entertainment library for access from virtually anywhere.