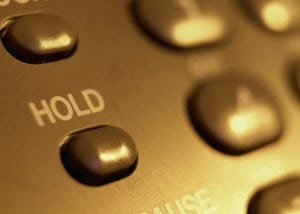 SiriusBuzz Premium members were aware that this might very well be the situation because I outlined it shortly after Liberty Media made its proposal.  We all knew that Liberty requested that SiriusXM stop buying SIRI shares from Liberty, and we all knew that SiriusXM agreed to delay that purchase until April.  What I speculated, and what was shown to be the case today, was that ALL share buybacks are on hold.
This move is prudent in that any share buybacks that are from the open market would only serve to increase the Liberty stake even further, while at the same time decreasing the numbers in the minority.  With an offer on the table that requires a majority of the minority to approve, anything that might impact that needs to be on hold.  That is the exact reason that I speculated this move
"During this process, on the advice of legal counsel, capital returns are on hold. But from the perspective of our management team, it's business as usual at SiriusXM. We will not let the Liberty transaction turn our head in any way away from the focus of running this business the best possible way to grow subscribers and free cash flow."
SiriusXM had about $1.5 billion committed to share buybacks and another $340 million tied to buying back Liberty shares of SIRI.  That is a pace of about more $100 million per month dedicated to share buybacks.  These buybacks not only lower the float, but can help keep the volatility of the equity down.  Without these buybacks happening, the support they did offer is now gone.  I am not saying that this will cause the bottom to fall out on the equity, but it certainly will not be there to help bolster share price.
In many ways, some sort of deal with Liberty is inevitable.  As more time passes, the leverage in this situation may well shift more and more to Liberty.  Stay Tuned!