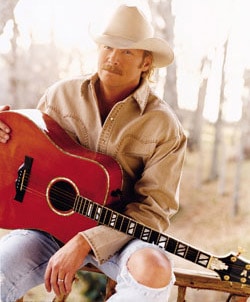 To celebrate the release of his 17th album, Good Time, superstar Alan Jackson will take over Sirius Satellite Radio's Prime Country (ch. 61) for five days. The exclusive channel will be hosted by Jackson and feature a preview of the 17 songs on his new album.
Jackson will also share songs and stories from his celebrated career. Alan Jackson Good Time Radio will premiere on Prime Country, this Friday, February 29th at 5 pm ET and run through Tuesday, March 4th.
The Grammy winner and three-time CMA Entertainer of the Year has built a remarkable career, generating an amazing string of hit records since the 1990 release of his debut album, Here in the Real World. Over 18 years, Jackson has amassed an astonishing 31 number one singles, with an additional 15 top five hits, including his current smash, "Small Town Southern Man." Good Time, due out in stores on March 4th, marks the first album written entirely by Jackson.
Position - Long Sirius