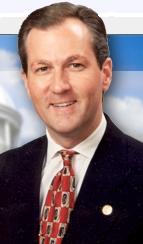 Remember back in March when the House of Representatives in Alabama passed House Joint Resolution 144 in opposition to the proposed merger between Sirius and XM? Well, little has been heard or written about it since, and we decided to take a look and see what is happening with the resolution. After passing the Alabama House, the bill moved onto the senate, where it "Died In The Basket" of the Rules Committee. (Click "resolutions" then "status" then enter "hjr144")
To brush up your memory a bit, the resolution was drafted by Representative Mike Hubbard, who is the owner of terrestrial radio station WANI 1400. Several people and sites have brought up this conflict of interest as a legislator and station owner.
For their part the National Association of Broadcasters applauded the legislation and expressed hope that other states would follow suit.
All of that being said, the Alabama legislation died, and other states did not follow suit. Thus ends the story of HJR144.
Position - Long Sirius, Long XM