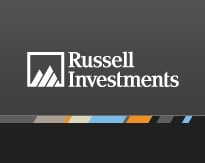 Investors can go into Memorial day weekend happy that Sirius XM Radio has officially qualified to be included in the Russell Reconstitution, but those same investors need to bear in mind that the process is not over yet. In speaking with the folks at the Russell index, we have learned that today is considered "Rank Day". All qualifying equities will be ranked based on their close. By closing above $1.00, Sirius XM will be ranked, and it is that ranking that determines whether or not the company actually gets added to the index.
The good news is that on all other metrics required for inclusion Sirius XM easily qualifies:
Minimum total market capitalization
Companies with a total market capitalization less than $30 Million are not eligible for the Russell Indexes. Sirius XM qualifies on this metric with ease.
Minimum available shares / float requirement
Companies with only a small portion of their shares available in the marketplace are not eligible for the Russell Indexes. Companies with 5% or less, will be removed from eligibility. This has never been a problem for Sirius XM. They qualify.
Company structure
Companies structured in the following ways are excluded from inclusion in Russell Indexes: royalty trusts, limited liability companies, closed-end investment companies (business development companies [BDCs] are eligible), blank check companies, special purpose acquisition companies (SPACs), and limited partnerships. No worries here. Sirius XM Qualifies.
Shares excluded
Because Russell Indexes are built to capture performance of each company's primary equity vehicle, the following share types are not eligible for inclusion: preferred and convertible preferred stock, redeemable shares, participating preferred stock, warrants, rights, and trust receipts. While Sirius XM does have warrants, preferred shares, etc. those shares will not be included in the calculations. Even without these in the mix Sirius XM Qualifies.
Deadline for inclusion
Stocks must be listed on the last trading day in May and Russell must have access to documentation on that date supporting the company's eligibility for inclusion. This includes corporate description, verification of incorporation, number of shares outstanding and other information needed to determine eligibility. IPOs will be considered for inclusion on a quarterly basis. Sirius XM qualifies here.
Given that Sirius XM has qualified on all levels they will be added to the list of additions on June 11, 2010. That list is reviewed and any required corrections are made. Sirius XM closed at $1.03, so their market cap will be considered by that price regardless of where the stock price, and thus the market cap is on June 11th, 18th, or 25th.
The only thing that could keep Sirius XM out of the Russell Indexes at this point is if all of the other companies that qualify beat out Sirius XM on market cap. Believe it or not, that extra penny allowing Sirius XM to clasoe at $1.03 makes a huge difference.
The other questions now are in what Indexes Sirius XM will be included. That is where the ranking comes in. The higher the rank, the more Index funds the company will be included in. While all Russell Indexes are a part of the Russell 3,000E, not all are part of the subset indexes:
Determining index membership
Once the market capitalization for each security is determined by use of total shares and price (as described above), each security is placed in the appropriate Russell market capitalization–based index. The largest 4,000 securities become members of the Russell 3000E Index. If eligible securities total less than 4,000, the Russell 3000E and Russell Microcap index will include all eligible securities. The other index capitalization breaks remain unchanged. All remaining indexes are a subset of this index. A market capitalization breakpoint is determined by the break between the companies below:
Russell 3000E Index Companies #1–4,000 or 100% of the eligible securities
Russell 3000® Index Companies #1–3,000
Russell Top 200® Index Companies #1–200
Russell 1000® Index Companies #1–1,000
Russell Midcap® Index Companies #201–1,000
Russell 2000® Index Companies #1,001–3,000
Russell 2500™ Index Companies #501–3,000
Russell Microcap® Index Companies #2,001–4,000 or 100% of the eligible securities
The importance of ranking is not necessarily in the Russell, but in the various "clone funds". By example, Fidelity could have a fund that clones the Russell Top 200. If Sirius XM is in the Russell Top 200, they would by nature be a part of Fidelity's "clone fund". If Sirius XM was not in the Russell Top 200, it would not be a part of a "clone fund." As you can imagine, it behooves a company to rank as highly as possible.
The odds of Sirius XM not being included in the Russell Reconstitution are very remote and very slim. The real question is where in the ranking Sirius XM appears. This will allow investors to gauge exactly how meaningful inclusion will be. In the mean time, we can now watch this equity with the knowledge that a large buy order will be placed on June 25th.
Position - Long Sirius XM Radio