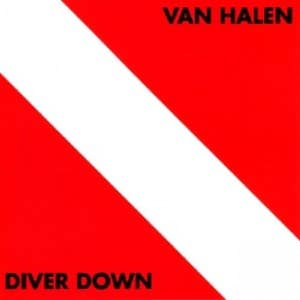 Satellite radio's core group of subscribers are typically in an age bracket that would be quite familiar with Van Halen and all of the drama that surrounded the band over the years. I have been a proponent of Sirius XM reaching out to younger demographics, but Van Halen is somewhat timeless, and the entertainment value of the band could be a bridge that brings demographics closer together. With Van Halen announcing that they are set to record a new studio album, Sirius XM could well have a great opportunity.
Van Halen is an iconic band that delivered hits that spanned decades. The bands has also had its share of theatrics with the departure of David Lee Roth and Michael Anthony, the addition of Sammy Hagar, and the circus of moves that followed with Hagar leaving and forming his own band Chickenfoot (Anthony is their bass player).
All of this has the makings for a great limited run channel. In fact, I think it would be a real coup if Sirius XM were to pull off such a move. Van Halen would have a national audience that simply likes the music, and there could be interview segments outlining some of the behind the scenes stories that have happened over the past 30 years as well. Van Halen could even debut the album on Sirius XM.
Another interesting dynamic is that David Lee Roth was among the people terrestrial radio brought on to "replace" Howard Stern when he transitioned to Sirius Satellite radio some five years ago. There are strong personalities in Roth and Eddie Van Halen, and while it would be fascinating to see them do a live radio show together, it could fuel yet another new fire in the rock band. The problem that Sirius XM would likely have is coming to contract terms with the band and its members, because cutting a deal with Van Halen is probably not the easiest feat in the world. Look at how long it took to get four guys together to make a new album (12 years).
Is it possible that Sirius XM could work some magic. Sure, but I would not hold my breath. Van Halen is and always will be on my iTunes play list, and likely that is where it will have to remain unless Roth and Eddie have changed their own tune about business. You can always catch Van Halen tunes on channels like Classic Rewind, but a limited run channel dedicated to Van Halen would be a fans dream channel.
What other artists and bands would make for good limited run channels. Enter your comment below - the company will see it one way or another.
Position - Long Sirius XM Radio