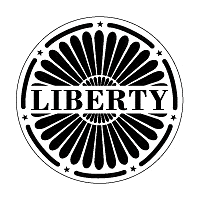 As most people know Liberty Media (NASDAQ:LMCA) is in the midst of gaining control of SiriusXM (NASDAQ:SIRI).  This situation leaves many investors in a quandary.  Which company is a better play?  The answer to that is not a simple one.  On one hand, Liberty is just about to exert its will upon SiriusXM, but on the other hand, an investment into Liberty Media means investing into many other businesses such as Barnes & Noble, True Position, The Atlanta Braves, and others.  Let's look at Liberty from a technical standpoint.
Volume
Volume is a very simple indicator that can tell an investor a lot about what is happening with an equity.  Liberty has a baseline average volume of  700,000 shares.  Current volume is only at 300,000 shares.  It is quite obvious that Liberty in in a consolidation mode after reaching new highs over the past couple of weeks.

The fact that as Liberty volume is progressively lighter over several averages is yet another indication that even though Liberty is pausing, it is not in a sell-off mode.  What we want to watch for is a spike in volume and for Liberty to head toward another key technical point (either a support and resistance or an EMA) on that spike.
Support and Resistance
Liberty is in interesting territory right now.  The equity is actually ranging between moderate support at $102.00 and moderate resistance at $104.10.  A key level of support sits down at $94.90, and above $104.10 there is little resistance.  Consolidation is the word of the day here.
What we want to watch for is Liberty Media to approach a key level on volume.  If it drifts by a level on low volume it does not present much worry, or excitement.
Exponential Moving Averages (EMA's)
Liberty is currently very bullish in the EMA charts.  There are a few caution flags here to consider though.  The 5 day and 13 day averages have a narrow gap between them.  This is worth watching.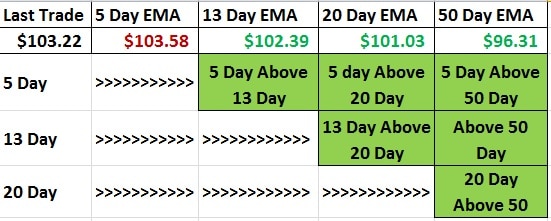 What we want to see is Liberty get back up above $103.58.  This will align things again and let Liberty maintain its bullish stance.  Investors should bear in mind that potential news can move this equity in a heartbeat, and Liberty investors are anxious to see news on de jure control of SiriusXM.