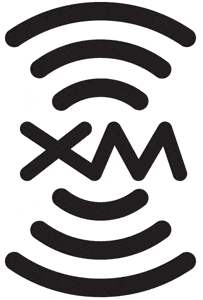 We have all heard that the retail channel is weaker in 2007 vs. 2006. There is no doubt about this, however, the weakness may not be as steep as perceived by many. As we await XM Satellite Radio's subscriber announcement, I felt it would be prudent to put out some comparisons so that investors can make informed decisions.
NPD Group data is often cited when looking at the retail picture. NPD tracks retail sales at many of the bigger retailers in the country, and because these big box retailers account for quite a few sales, the data gives an illustration of how well sales of a particular product are going. Some who do not like the results of NPD data will call the data flawed. In point of fact, the data is not flawed at all. It is a simple tracking of actual sales. Where the flaw exists is how people interpret the data. To be perfectly clear, I will reiterate that point. The NPD data is not flawed....interpretation of the data or how it is applied is where the flaws exist.
Having tracked this sector for quite some time, I have seen how fluctuations can exist over a period of time. Such a transformation happened in 2007 with retail sales. Retail sales were down this year over last. Commonly people will associate the level the sales are down by the NPD Data. However, a more accurate gauge is available if people would only take the time to look a bit deeper.
In 2006, NPD captured roughly 50% of the sales of XM radios. This is obtained by looking at the gross retail subscribers as reported by XM and comparing it to the sales as tracked by NPD. If someone were to go into 2007 with the assumption that NPD represents half of the retail additions, they would have made a grave error. In fact, the highest capture rate for NPD this year has been 43% in the second quarter. Looking at the historic data, NPD gets a better capture rate in Q2 and in Q4 every year. This stands to reason because these quarters have the two biggest satellite radio holiday's of the year. Father's Day and Christmas.
What we have seen with NPD and XM this year is that NPD captured 39% of the subscribers in Q1, 43% in Q2, and 38% in Q3. When compared to last year, the same quarters were 40%, 49%, and 46%. As you can see, NPD is capturing less of the pie than they did one year ago. This is explained by the fact that big box stores saw a bigger drop in sales than small non-NPD retailers, or XM's direct sales.

In Q4 of 2006 NPD captured 62% of XM's sales. This year, I would be surprised if they get 50% of XM's reported retail number when it is published. Thus, while the headline today is that XM sales were off by 41%, that number is going to be less and here is why:
1. XM had a substantial on line ad campaign with MySpace, Google, Yahoo, and several other entities. These on line ads brought the consumer to the XM Satellite Radio website, where the sale was made. NPD will not capture any of these sales.
2. Best Buy, a staple to satellite radio sales ion 2006, did not do rebates this year. Because the rebates were not offered at Best Buy, consumers could get better deals elsewhere. XM did several rebate promotions on their own site. Combined with the first point, this could create additional sales that would have typically come from Best Buy.
NPD is typically the measure for sales performance because it is far more timely than a quarterly report issued by a company. The NPD Data is issued on a monthly basis. A company reports numbers well after the current quarter is over. Looking back on 2007 we see some interesting items. In Q1 NPD Data showed that XM sales were off by 38%. Actual sales were off by 36%. Not a big deal so far, but if we continue the exercise you will see the point clearly. In Q2 NPD Data showed that XM sales were off by 30%. In point of fact, when the numbers were reported, sales were off by 20%. In Q3 NPD Data showed XM sales off by 35%. After the quarterly data was issued we learned that sales were off by 21%. This represents a 14 point differential! Apply 14 points to Q4, which NPD Data shows is off by 41% and you arrive at a much more digestible 27%. Now, realistically, if NPD captured 50%, which in my opinion might be strong, then actual retail sales will be off by only 22%. If I was forced to venture a guess, I would say that the actual drop in Q4 retail sales for XM rests somewhere between 25% and 30%.
No, the numbers that come in will still not be something to cheer about, but it is also likely that the retail blues is not as bad as many perceive. The OEM channel is the building block at this point, but retail woes seem to have been a bit overblown. Personally, I think that XM may surprise people in the retail channel because sentiment is so low at this point.
Position - Long XM