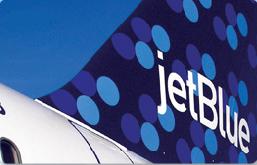 I have been flying Jet Blue twice a week for my "commute", and regularly am exposed to the services offered up by the airline that convinces passengers that they are "jetting" rather than simply flying. Jet Blue has made A-La-Carte services a staple in their offerings. Headphones for $1, selling seats with more leg room at a premium, snooze kits, $15 for an additional checked bag, and now even blankets and pillows for $7 have made their entrance into the Jet Blue experience.
Lets face it. A-La-Carte is trendy. It is a move that companies are making in an effort to keep customers happy by delivering the things that customers want. For this reason alone, it is important that Sirius XM Radio should move as quickly as possible to bring A-La-Carte offerings to the table, and the satellite radio company could also learn a thing or two from the methodology Jet Blue has employed.
No more free headphones would typically be seen as a cost cutting move that takes away from the consumer. How does Jet Blue handle that? Simply by pointing out that they are "getting greener" by keeping thousands upon thousands of cheap headsets out of landfills. Customers can still purchase headphones for $1.
The latest offering of a blanket and pillow for $7 is sold as a responsible way to deal with hygiene issues, and there is perceived value because the blanket and pillow come with a $5.00 coupon to Bed Bath and Beyond. Thus, Jet Blue enjoys more revenue, gets an additional sponsor, and consumers don't feel grossed out by their imagination that some greasy haired guy who hadn't showered in three days was the last person to use the pillow.
Jet Blue has turned "A-La-Carte" pricing into an anticipated cash stream that is anticipated to add over $100 million to the revenue line this year. Can satellite radio make A-La-Carte a cash center. No, at least not yet. However, the day may come where a select group of channels that are commercial based are opened up for free to all satellite radio receivers as a advertising supported model that can get people to at least experience the concept.
Even something as simple as a sponsored A-La-Carte Radio where the consumer gets a promotion from a sponsor in the retail box may be a way to gain additional revenue. Some view A-La-Carte as a dilution of ARPU. Others see opportunity. The jury is still out, but Jet Blue is making money, and seeing an appreciation in their stock price on their A-La-Carte moves.
Jet Blue Story
Position - Long SIRI, No Position Jet Blue (but a frequent jetter)