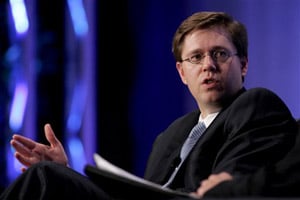 Counsel from Sirius and XM met with the FCC Commissioner and various staff on March 26th, 2008. The topics of discussion centered on merger filings consistent with that which has been discussed in the past. As part of the meeting, Sirius and XM showed the proposed A-La-Carte channel line-up for post merger satellite radio. The company urged the FCC to deliver prompt approval.
Not that A-La-Carte programming was ever out of play, but this meeting would tend to suggest that it is indeed a merger concession that will likely be demanded by the FCC.
Interestingly, the comments urging the FCC for prompt approval, while expected in this situation, would also seem to indicate that the regulator is now to the point of weighing the merger options. This would be consistent with comments made by Chairman Martin that the staff was drafting documents outlining various merger situations.
Reading between the lines, it is possible that various concession options were discussed at this very meeting.
The FCC published their weekly "Items In Circulation" list today, and the Sirius XM issue was not present. At this point it would appear that the FCC is close to rendering their decision. They are meeting with company counsel, and seem to have all relative information in their hands to consider.
I would estimate that the FCC will be delivering a decision sometime in April, and place higher odds on the middle third of the month.
Position - Long Sirius, Long XM