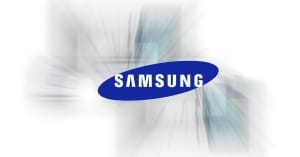 Sirius XM announced today at the annual shareholder meeting that they had cut a deal with Samsung to have the Sirius XM app on their televisions beginning this Fall.  The news has several compelling elements that investors may not yet appreciate.  This is the first time that Sirius XM has entered the television app market and more brands and devices will follow.
CLAIMING REAL ESTATE
The first benefit I would like to note is that Sirius XM has now staked a claim in the television app world.  Previously this real estate was only occupied by Pandora, Last FM, and iHeart Radio.  By getting an app on the Samsung platform Sirius XM will gain instant exposure where they used to have none.  Why let Pandora rule the television when Sirius XM has a compelling service of their own?  Simply being on the television makes users think about Sirius XM when they otherwise wouldn't.  This is a good thing.
ADDED VALUE
For existing subscribers, the benefit of having the Sirius XM app on the television is additional value.  Most home entertainment systems contain perhaps the best stereo equipment in the house.  In the past getting Sirius XM to stream through that stereo could be cumbersome.  It required running an antenna to receive the satellite signal, and functionality often required pushing several buttons and sometimes even antenna adjustments to access satellite radio.  Because the Sirius XM app makes accessing Sirius XM more user friendly, people that currently do not pay the $2.99 premium for Sirius XM Internet Radio may be compelled to do so.  This could help the company boost ARPU through more sales of the Internet Radio package.
NEW SUBSCRIBERS
Fifty-five  percent of the people who try satellite radio in their new car do not become self paying subscribers.  There are any number of reasons this happens.  One reason may be that they do not drive a lot and thus do not see value in subscribing.  Now consider this type of person that sees the Sirius XM logo on an app on their television.  This will inform the consumer that they can access this wonderful content even in their house.  They may become more compelled to subscribe.  The numbers may not be huge because Sirius XM does not get to market directly to consumers who buy televisions (Sirius XM does not have their contact info).  However, any subscribers they do get should be considered bread and butter.
The bottom line is that this news has compelling elements that are not obvious at first blush.  It sometimes takes a deeper look to see the forest through the trees.
Position - Long Sirius XM Radio