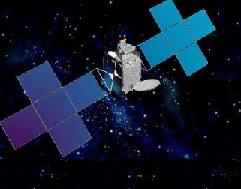 This is a continuation of the Series Looking at the Bear Stearns upgrade of Sirius by Robert Peck. In post 1 of the series I covered the Washington Attitude. This post will focus on Liquidity of Sirius:
LIQUIDITY CONCERNS OVERBLOWN
According to Peck, the concerns over liquidity at Sirius are overblown, and further that the company is not headed into liquidity challenges. Peck cites that Sirius bonds are trading around par, and that the bond market is more likely to price credit risk sooner than those focused on the equity. This is a stance that not only stands to reason, but seems to be a staple on Wall Street.
Peck does see a need for Sirius to Sirius to access capital markets in 2008, but investors should also remember that Peck has used many conservative approaches in his analysis. That still may not change a need to obtain more capital, but it could carry weight in how much capital needs to be obtained.
Peck feels that Sirius could access $500,000,000 which could fully repay convertible debt due in 2009, as well as provide a cash cushion for the company.
Peck notes that Sirius' leverage compared to XM is favorable in that Sirius' NET debt of $690,000,000 represents about 13% of Enterprise Value compared to XM's NET debt of $1,100,000,000 represents 23% of XM's current Enterprise Value.
Peck also notes that the cash flow model for Sirius is emerging and that the company will have positive cash flow for the full year of 2009 and thereafter using a conservative model.
Peck does not see debt refinancing as a large hurdle given the substantial growth in the OEM channel for Sirius, as well as a significant potential for debt recovery.
Lastly, Peck notes that while there are stipulations in the merger agreement with XM relating to the ability of Sirius to raise cash or take on additional debt without the permission of XM, that the threshold will not likely be crossed by Sirius. This means that Sirius has significant financing latitude without having to obtain permission, or revisit the terms of the merger deal.
Look for more analysis of the Bear Stearns report upcoming on Sirius Buzz.
Position – Long Sirius, Long XM