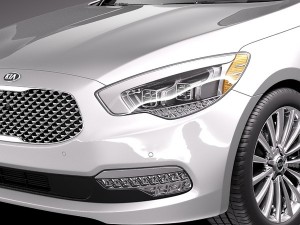 It could be the weather, it could be the economy, or it could be that pent up demand is easing.  No matter how you slice it, auto sales started off 2014 in a modest fashion.  January is usually a light month, but not many might have expected to see a year over year decline in auto sales.  last January auto sales were at 1,042,000.  This year the sector barley popped its head above the 1 million mark posting sales just above 1,009,000.  You read that right, sales were just a bit above the 1 million mark.
Auto sales are important to SiriusXM because they are the primary source of subscribers.  About 70% of cars sold in the United States are equipped with a satellite radio installed.  Most of these vehicles come with a free trial ranging from 3 months to a year.  Last quarter SiriusXM was successful in converting about 42% of the trial subscriptions into self paying subscriptions.
For SiriusXM the importance of auto sales goes even deeper.  Which manufacturers are selling cars carries a direct impact in when, if, or how a subscriber is counted.  Members of SiriusBuzz Premium get a monthly breakdown by manufacturer and category.  Some manufactures supply counted subscribers at the point the car is manufactured.  Others supply a counted subscriber when a car is sold.  Still others do not supply a counted subscriber at all unless the consumer is converted to self paying.  Understanding these dynamics can help an investor assess the subscriber numbers and give you an advantage as the quarters come and go.
This month regular readers will get a little insight usually reserved for SiriusBuzz Premium members.  Brands that supply subscribers at the time of manufacture accounted for 39% of the market in January.  Brands that supply counted subscribers at the time of sale accounted for 13% of the market.  Brands that only count if a conversion is made have the remaining 48% of the market.
In summary, sales are off last years pace by about 3%.  February is usually a strong month, so there is plenty of room to recover.  Last year February auto sales were just shy of 1.2 million.  Sector watcher will be paying close attention in the next few weeks to assess whether this slow down is weather related or there is a deeper issue on the table.  Stay Tuned.