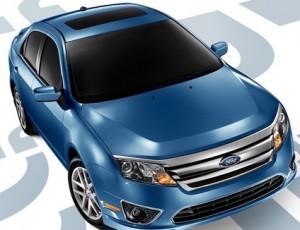 Sirius XM and Ford are working together to promote satellite radio above and beyond what has typically been done in the past. For all satellite radio equipped 2011 vehicles the consumer can opt in to receive not only Sirius Everything, but the Best Of XM as well. A typical promotional subscription from Ford gives users 6 months of satellite radio. Now, with the Best of XM added to the mix, the value for consumers just got better.
Add The Best of XM for Free
"New for 2011, The Best of XM package can be added to your six-month trial at no additional cost. Add The Best of XM on SIRIUS and get Oprah Radio®, basketball and hockey games, sports talk, Opie & Anthony, XM Public Radio® with Bob Edwards, college sports and more."
Taking things a step further, Ford is definitely helping Sirius XM gain expose to an all important younger audience by making Sirius Satellite Radio a standard feature on two of the more popular entry level vehicles. Those include the Ford Focus Coupe and the Ford Fusion Hybrid. Sirius is also Standard on the Ford Escape Hybrid and Ford Explorer Sport Track.
This is good news for Sirius XM investors on a few fronts. Ford has seen a resurgence of their brand in the wake of GM and Chrysler taking bail-out money while Ford stayed the course, many Americans developed a respect for Ford. That new found respect combined with better quality and styling have propelled Ford toward the top of the sales charts for the last few months. This promotion also allows new users to satellite radio to build an affinity for content on the XM side of the programming chart. When the promotion ends, these subscribers may well opt into a more expensive package, adding to the bottom line for Sirius XM.
Position - Long Sirius XM - No Position Ford