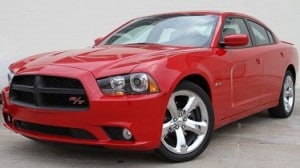 When you are invested in satellite radio it behooves you to keep tabs on what is happening in the automobile sales sector. Sirius XM derives the majority of their subscribers through new car sales, and for many consumers, a new car is their first experience with the subscription service.
According to experts that track auto sales, December carries a lot of promise. It is estimated that nearly 1.13 million cars will sell in this month with a SAAR approaching 12.35. Both figures are very good considering the current state of the economy. SiriusBuzz readers are well aware that 1,000,000 in car sales typically enables Sirius XM to report strong numbers across the board, but if December sales come in at over 1.1 million it should really help bolster the numbers in such a way that company guidance should not only be met, but exceeded with relative ease.
One concern some have expressed was the lack of new hardware in the retail channel, combined with less than stellar November auto sales. The recent auto sales estimates will serve to put many minds at ease. In fact, I would anticipate a subscriber announcement sometime during the first week in January.
For 2010 total sales should reach 11.5 to 11.6 million. This represents an average of about 960,000 units per month, just 40 thousand shy of the magic 1 million per month number. These numbers would mean a 10% improvement over 2009, and set the stage for a 2011 that should bring with it at least another 10% gain over 2010. For Sirius XM, as well as their investors, the news could not be better.
The company is getting to the point where demonstrated growth quarter after quarter is happening. An annual increase in auto sales for each of the next 2 or 3 years will help demonstrate that further growth can and should be anticipated. Add new revenue generation to the mix, an anticipated feature of Satellite Radio 2.0, and the story gets even better.
Auto sales is a huge part of the equation, but it is the content deals and relationships Sirius XM has that makes the story so great. Sure there will be some bumps in the road, but all in all 2011 should shape up nicely on the heels of strong auto sales and refined auto deals.
Position - Long Sirius XM Radio