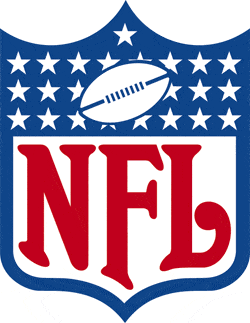 The 2009 NFL season kicks off tonight at 8:30 pm ET, when the defending Super Bowl champion Pittsburgh Steelers play host to the Tennessee Titans at Heinz Field. The game will be available to listeners nationwide on Sirius (ch. 125/124) and on XM (ch. 102/124) for those of you who have the "Best of Sirius" package (I can't wait until we no longer have to specify that).
Sirius subscribers and XM subscribers with the "Best of SIRIUS" will get live play-by-play of every NFL game through the regular season, playoffs and Super Bowl Sirius NFL Radio (ch. 124) delivers comprehensive radio coverage of the league 24 hours a day, 365 days a year.
Sirius NFL Radio Daily Schedule: (All times ET)
Weekdays
7 - 10 am: The Opening Drive with Bob Papa, Randy Cross, Peter King & Shannon Sharpe
10 am - 1 pm: The SIRIUS Blitz with Adam Schein, Rich Gannon & Jim Miller
1 - 3 pm: The Red Zone with Solomon Wilcots, Marty Schottenheimer, Gil Brandt,  Carl Banks, Ross Tucker & Alex Marvez
3 - 7 pm: Movin' The Chains with Tim Ryan & Pat Kirwan
7 - 8 pm: NFL Network's Total Access
8 - 11 pm: Late Hits with Bryan McGovern, Jim Miller, Ross Tucker & Gil Brandt
Tuesdays
7 - 9 pm: SIRIUS Fantasy Football with Adam Caplan & John Hansen
Fridays
8 - 11 pm: SIRIUS Fantasy Football with Caplan & Hansen
Saturdays
8 - 11 am: The Weekend Kickoff with Howard David & Dean Dalton
11 am - 2 pm:  Press Coverage with Vic Carucci & Dan Leberfeld
2 - 4 pm: Chalk Talk with Dave Hagen
4 - 7 pm:  The End Zone with Bryan McGovern & Pat Kirwan
7 - 11 pm: Late Hits with Andrew Bogusch & Jim Miller
Sundays
9 am - Noon: The SIRIUS Tailgate Show with Adam Schein, John Madden, Gil Brandt & Adam Caplan
Noon - 8 pm: The Sunday Drive with Steve Torre & Bill Lekas. Live cut-ins to NFL games, up-to-the-minute news and highlights from around the league and post-game interviews from the day's star performers.
8 pm - Midnight: NFL Rewind with Jack Arute & Jim Miller
For more information and a schedule of NFL games on Sirius XM, visit sirius.com/nfl or xmradio.com.