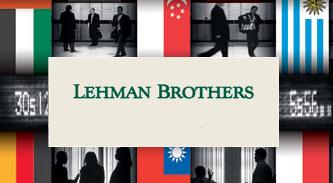 Vijay Jayant, and analyst for Lehman has updated models for both Sirius and XM. The updates are derived from analysis of the respective companies recently reported earnings and SEC filings.
Lehman carries a $19 price target on XM Satellite Radio and a $4.90 price target on Sirius. Both companies are working towards a merger. Lehman uses stand alone models.
SIRIUS UPDATE REPORT EXCERPTS:
Change of Earnings Forecast
Updating Model
Investment Conclusion Updating estimates, now expect slightly lower net adds, smaller cash flow losses due to lower marketing spend in 2008. Company's future increasingly driven by auto OEM business, while retail business continues to decline. Believe investor focus remains on merger approval prospects. Continue to expect standalone positive FCF in 2009E.
Summary Key 1Q08E forecasts: 489k net adds, 1.1MM gross adds, 2.4% churn, $10.22 ARPU, $97 SAC, $128 CPGA, $278MM revenue, $(81)MM EBITDA loss, $(130)MM FCF loss. Key 2008E forecasts: 1.95MM net adds, 4.6MM gross adds, 2.4% churn, $10.57 ARPU (assumes price increase in 2H07 if company remains standalone), $94 SAC, $132 CPGA, $1.26BN revenue, $(188)MM EBITDA loss, $(267)MM FCF loss.
ADDITIONAL DETAIL FOR MEMBERS IN SIRIUS BUZZ STOCK FORUM
XM UPDATE REPORT EXCERPTS
Change of Earnings Forecast
Updating Ests, Focus Still on M&A
Investment Conclusion Updating model for 4Q07 results, which showed disciplined spending. Company's future increasingly driven by auto OEM business, while retail focus and marketing spend continuing to decline. Investor focus remains on M&A prospects, less so on fundamentals.
Summary Extension of merger agreement through 5/1 not a surprise, both mgmt teams remain committed to the deal. 2008E FCF forecast now includes $37MM cash CRB payment (expensed in 4Q07, cash paid in 1Q08). Key 2008 ests: 1.6MM net adds (1.5MM OEM, 80k retail), 5.2MM gross adds, $10.48 ARPU(assumes 2H08 price increase if merger not approved), 3.1% churn, $68 SAC, $96 CPGA, $1.4BN revenue, ($132)MM adjusted EBITDA loss, ($144)MM FCF loss. If merger does not go through, company will need to have $800MM in maturities to refinance in 2009: $400MM in revolvers ($189MM currentlydrawn) and a $400MM convertible which is extremely unlikely to convert ($50 conversionprice).
Tyler Savery Position - Long Sirius, Long XM